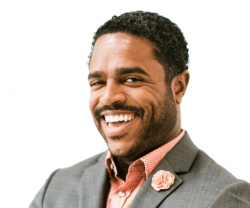 Latest posts by Raphael M. Cheron, MHA
(see all)
Unitron's latest hearing aid provides you with incredible sound performance so you can hear the deeper meaning in conversations.
Spectacular speech understanding is just the beginning
Unitron is known for providing a sound that enables great speech understanding. But conversations are more complex than that. To have truly rich interactions, you need more than sounds and words.  We read each other's body language to have a better understanding of the message we are receiving: a simple smile, a hand gesture, a pensive look on our faces processing what's being told.  Having to wear a mask in public spaces does take away from this experience so understanding speech clearly is more important now than ever before for us to collect the right information being told to us. Speaking to one of Unitron's representatives, she told me that their latest platform in technology hearing aid is moving beyond the words to help people capture the deeper meaning in conversations and that their unique sound technology helps people understand who is talking, where the voices are coming from and also what intonation they're using.
With the new technology platform, Unitron also released a much smaller rechargeable hearing aid and I just think that the design looks stunning: small and slick. It will fit most people's ears and is comfortable to wear.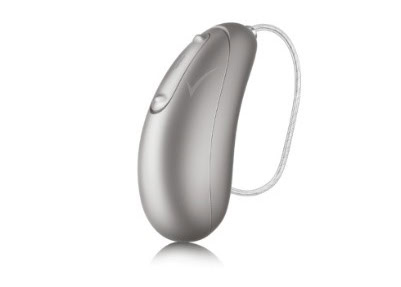 At Sounds Good! we have demos available for you to try them out for a week or two.
We want to make sure you are making a confident choice in selecting your hearing aids and for this reason, we offer you the Sounds Good! Risk Free Trial where you can try the hearing aids in your daily environmental routines before making the investment in better hearing.
The first step is to make an appointment for your initial hearing test and evaluation.
After this, we will program a set of high-tech hearing instruments personalized to the degree of your hearing loss and preferences. You will take the hearing instruments home right away and wear them at work, at home, at the theater, at dinner parties … just test them to their limits. By continuously wearing the hearing instruments in all your different environments, you will know whether they are right for you or if you should make another selection to better match your lifestyle. We encourage you to take your time evaluating the hearing instruments to get a sense of how they are performing for you.
After a week-long trial, you will return to our office where we will discuss your experience. Backed by data and your personal preferences, you will have plenty of options when it comes to hearing aid styles, technology performance and cost.
We believe the only way to truly know which hearing aids are right for you is by witnessing the benefits they provide to your day-to-day life. We want to make sure you love the way you hear. Deciding if you need a hearing instrument or which hearing instrument is right for you can be overwhelming.
Cleaning Your Hearing Aids
Your hearing aids help you hear and understand the world around you: your family, your friends, your colleagues, your pet, traffic sounds, birds singing, waterfalls, nature… your hearing aids make it possible to hear again and so we must take good care of them.  Hearing aids are amazing as they can literally transform your life for the better as you are now able to experience all the beautiful things you love most.  For your hearing aids to continue to provide you with better hearing, you should put a little love into them to keep them in shape for them to perform for you.
As you wear them daily, they can get impacted by dirt, debris, and earwax.  This blockage will affect the performance of your hearing aids that will lead to sound quality degradation and decreased lifespan.  We want to arm you with the tools you need to keep your hearing aids clean and free of debris.
First, do an overall visual of your hearing aids, you are looking for the top three common issues: Moisture, Earwax, Debris.  With the purchase of your hearing aids, you would have received a soft dry cloth and a wax pick/brush. Use your brush to brush off the microphones.  The microphones are where sound enters the hearing aids so we want to make sure that area is clear of hair, debris and any other particle that may set there.
Use your cloth to wipe down your hearing aids to take away any moisture.  If you have a dehumidifier kit, place them in there.  You can also reach out to us if you are interested in purchasing one to keep your hearing aids dry.
If ever you put the hearing aids on and you are not getting any sound of them, most likely, your filter is occluded with wax.  Simply remove the dome, the dome is the piece that is attached to the receiver, and replace the filter.
See my video on how to replace a filter and how to take care of your hearing aids.
Remember that although your hearing aids are water resistant, they are not water proof,
so please remove them before completing your daily living skills activities such as showering, bathing, hair and makeup etc.  You should put on your hearing aids after getting ready for the day to prevent any unwanted damage to them.
As a reminder, every six months, we will schedule a clean and check appointment for us to perform a more stringent cleaning of your hearing aids where we would vacuum the microphones, place them in the dryer, replace any part that is malfunctioning.  Your hearing aids are an investment that improves your quality of life and so we want to ensure they are well taken care of.
Click here if you want to schedule your next appointment.