We offer a number of services to meet your hearing needs.
Some of these may begin within our offices, treating your hearing needs and embarking on the path to clear and accurate hearing. Other services can meet you where you are on your journey to better hearing. Perhaps you have already received hearing aids from another office and are seeking repair. Or perhaps you are more interested in hearing protection. In any case, we are here to meet your individual needs. Don't hesitate to contact us to learn more about our services or to simply to set up a consultation.
Up to 30 days risk-free trial period
Hearing evaluations and consultations
Any-time cleaning and adjustments, Check, Clean and Repairs on all brands and models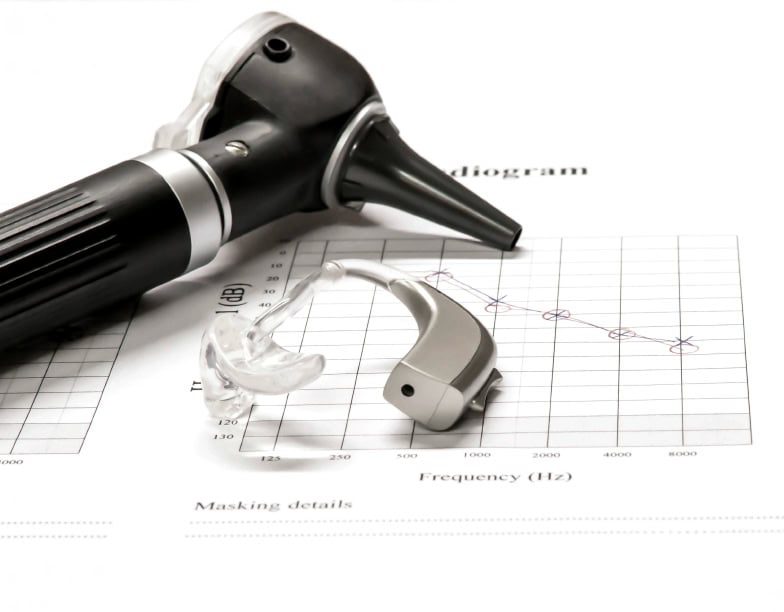 Hearing Test
---
Our services begin with a hearing evaluation. Although you may have had a hearing exam at another office, we will want to give a fresh look at the spectrum of sound you are able to hear. If you haven't had a hearing test before, they come in many shapes and sizes. The most common test we provide is to play a series of tones through inserts and to ask you which of these sounds you can hear. The hearing test should be no cause for anxiety! Although we will likely identify sounds that are beyond your audible range, the process is not painful whatsoever. With this data in hand, we can generate your audiogram, a graph to depict which ranges of hearing you can hear at what volumes. This graph will be used to devise all of our other services, and we will explain the interpretation of our findings. Along with a thorough consultation regarding your lifestyle and personal needs, the hearing test is the first step in our service and treatment plan along the path to healthy and clear hearing. Schedule a hearing exam in
Burnsville, MN
&
St Louis Park, MN
.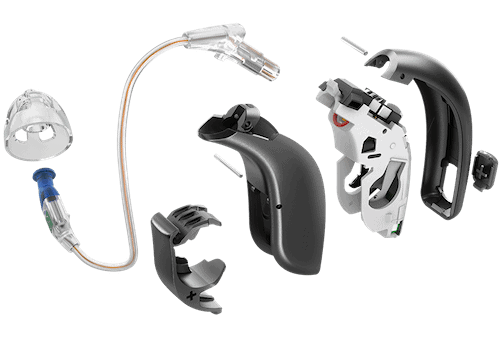 Hearing Aid Repair
---
As mentioned, some of our service plans begin at our office. We may be the first hearing specialist you have ever seen, and we are glad to make the experience comfortable and easy for you. In other cases, you may have already received hearing aids from another office location or even another city or state. In this case, we are still happy to help you with
hearing aid repair
and maintenance of your device. We may be familiar with the model you use, in which case we can easily determine the malfunction. Even if we do not dispense the model of hearing aids you use, we can coordinate the plan for your repair. Some basic
hearing aid repairs
can be done in person, but we may send off your aids to a certified repair specialist or the manufacturer if more advanced repairs are necessary.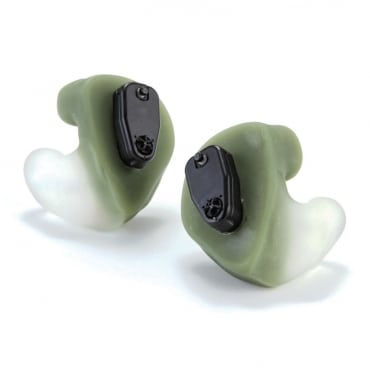 Custom Hearing Protection
---
Though many come to us in search of hearing assistance, others are concerned with protecting the hearing they currently have. Some people who work in noisy environments may even get assistance from their workplaces to buy customized hearing protection. We can provide a wide range of hearing protection to meet your needs. Some jobs require advanced protection with noise cancelling earmuffs. Others will be interested in custom-fitted hearing protection that can appear much like a hearing aid in the outer ear. This form of protection is especially useful for musicians who want to preserve a wide range of frequencies while turning down the overall volume of sound.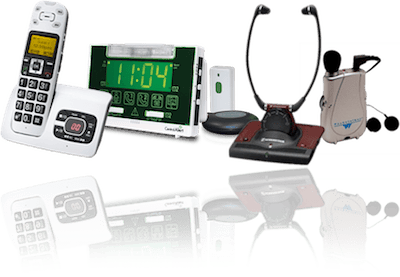 Assistive Listening Devices
---
The most common prescription for hearing loss is hearing aids. These units fit inside your ear and provide amplification to the sounds you encounter in the rest of life. However, these devices are not alone among the many technologies available for assistive listening. Personal amplifiers and a wide range of Bluetooth devices may suit your individual hearing needs. Other assistive listening devices integrate with your lifestyle to make hearing possible at crucial moments. For example, some people want to make sure they can hear the phone ring from anywhere in the house. We can coordinate the installation of assistive listening into your home to make sure a combination of sight and sound will alert you to an incoming call. Of course, this is only one example of the wide range of assistive listening technology available, and don't hesitate to tell us the specific listening situation you desire.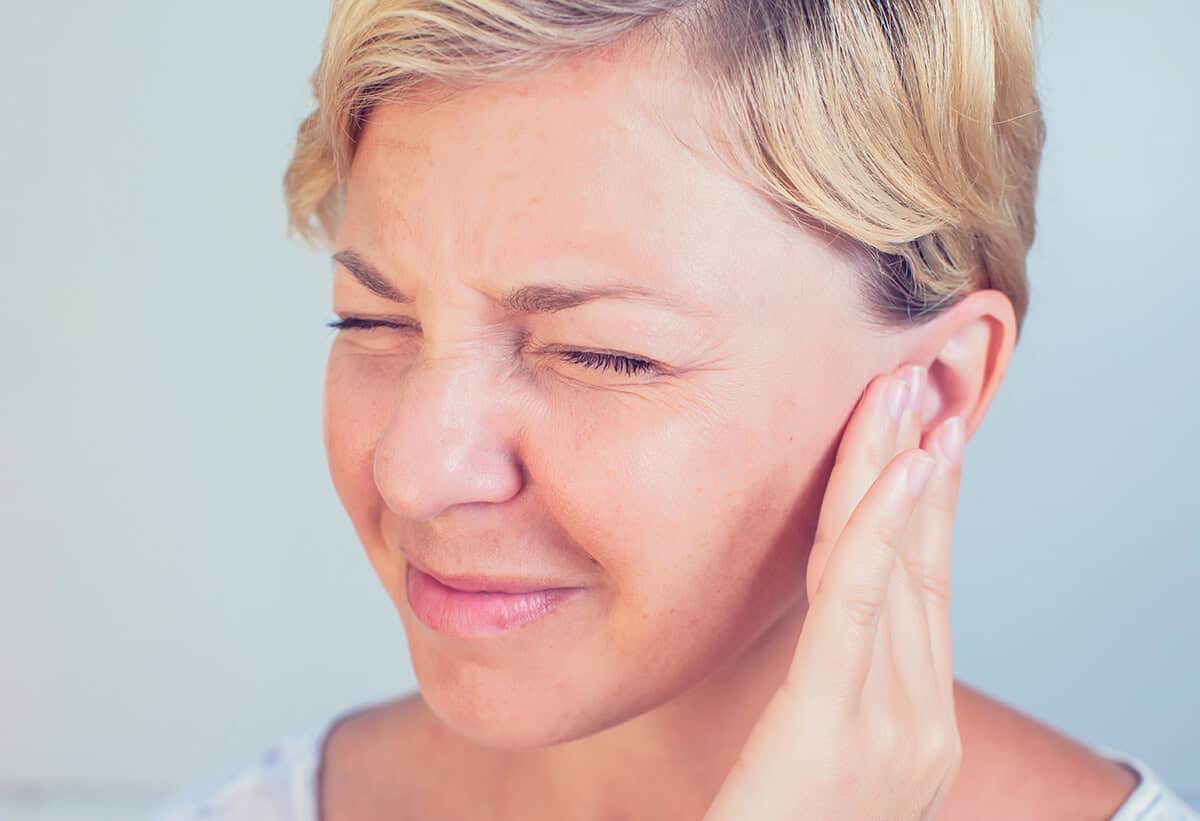 Tinnitus Treatment
---
Sounds Good! offers
tinnitus treatment
in the Dakota and Hennepin County areas in Minnesota, outside of Minneapolis and St. Paul. If you or a loved one has been struggling to adjust to tinnitus, we can help you live more comfortably thanks to a combination of treatments.
Learn More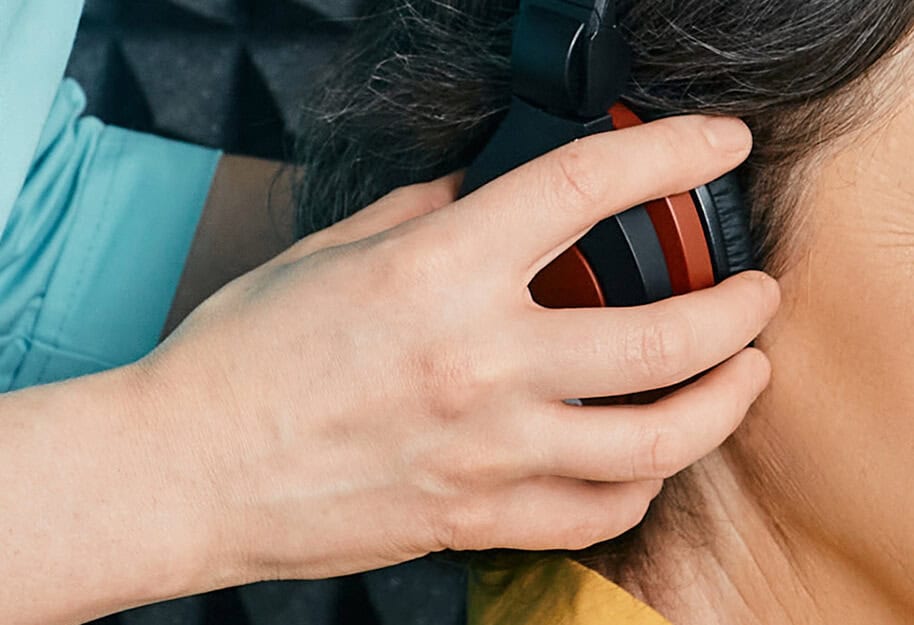 Mobile Audiometric Testing
---
Sounds Good!'s mobile audiometric testing allows you to fulfill OSHA requirements for annual hearing testing without sending your team off-site. We arrive with portable sound booths, state-of-the-art testing equipment, and the staff to complete testing without drawing your employees away from work for any longer than necessary.
We observe all COVID-19 best practices to ensure the safety of your team throughout the hearing test.
Learn More
Financing and Concierge Services
CareCredit health, wellness and beauty credit card
For hearing device financing
---
Think of CareCredit as your own health, wellness and beauty credit card. Whether it is a new hearing device, hearing test or an upgrade, you shouldn't have to worry about how to get the optimal devices that fit your hearing needs. That is why we are pleased to accept the CareCredit health, wellness and beauty credit card. CareCredit lets you say "Yes" to recommended hearing devices, and pay for them in convenient monthly payments that fit your financial situation.

CareCredit is a healthcare credit card that gives cardholders and their families a way to pay for additional and ongoing care. With special financing options* you can use your CareCredit card again and again for your hearing needs, as well as at 200,000 other healthcare providers, including dentists, optometrists, veterinarians, ophthalmologists, dermatologists, and cosmetic surgeons. Apply online for your CareCredit healthcare credit card today.
Apply Now
---
*Subject to credit approval. Minimum monthly payments required. Visit www.carecredit.com for details.
Onsite Hearing Services
---
Sounds Good! offers onsite audiology services to workplaces in the Minneapolis/St. Paul area, in addition to serving patients at our offices in Burnsville and St. Louis Park.
Learn More
At Sounds Good! we are proud to be among the first in our industry and the Twin Cities to step up to provide tele-audiology to our clients. We are excited to offer hearing healthcare services from consultations to hearing aid programming to people from the comfort of their own home.
With Tele-audiology, the challenge of distance is eliminated. Apps on smartphones enable remote consultations and the delivery of hearing aid programming even if our client and consultants are hundreds of miles apart. Our hearing care professional can remotely program your hearing aids via the app without having you come into our office in Burnsville or St. Louis Park.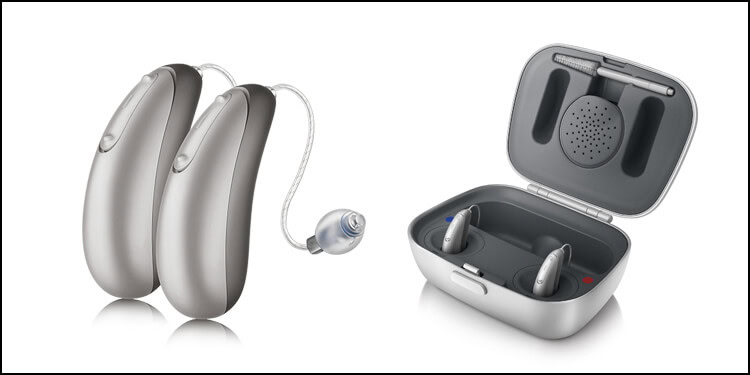 Trade-in-and-Do-Good
---
Hearing aids have made a vast number of advancements over the past years. Along with better hearing experience, they now link wirelessly via Bluetooth to other devices like smart phones, TVs, book readers, tablets and more. Many hearing aids are also rechargeable, so maybe it is time for new ones? We will trade in your older hearing aids for up to $500 AND reprogram them for someone special – it could be a friend or a family member. This way, you will hear much better and your older hearing aids will have a new owner. You're doing a good deed, while upgrading to new technology.