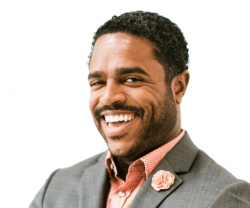 Latest posts by Raphael M. Cheron, MHA
(see all)
When our sense of hearing is interrupted, we can easily become isolated.  Many of our patients rely on our audiological services and support to remain connected. Sounds Good!  is therefore keeping our doors open for patients, but only allowing for one appointment at a time. Maximum distance, cleaning, disinfecting agents, handwashing, gloves, and face masks, when necessary, have become key components of our daily routine to maintain a healthy environment for all. Surely the changes are new to all of us but your hearing takes priority.
Tele-audiology
Healthcare is a matter of trust and our preference is always to see our patients face to face. However, we have challenged ourselves by experimenting with a new type of hearing consultation. Over the last number of weeks, some of our patients are now being supported by tele-health, where we provide audiological services and support from our consultation rooms to our patients at their home, utilizing special apps and communication technology. Although this new technology is not designed to replace the need for full testing in clinic, it has been a game changer for many of our patients as they feel fully supported, but also safe. It is still early days, but if you would like to know more about tele-audiology, then please do not hesitate to contact us.
Easy steps for keeping your hearing aids topnotch
One way you can ensure your hearing is always at its best is by keeping your hearing aids clean. So here are some ideas from us about things you can do at home:
Daily hearing aid cleaning is crucial. Wipe your hearing aids with a soft dry cloth every day to remove dirt and oils.
After you clean with the cloth, gently brush any openings on the hearing aids, including the little holes on the back of the hearing aids. They are microphone screens. Click here for video.
The domes that go into the ear also need daily cleaning. If ear wax clogs the domes you will not be able to hear. Let the hearing aids sit overnight before cleaning the domes. Before you put them on in the morning, brush them with your little brush. It is easier to brush off wax when it had a chance to dry overnight.
The domes on the end of the hearing aid should be replaced regularly. If you have difficulty after brushing the dome, it may be time to change to a new dome. Grab the metal end of the receiver and pull off the dome. Then, replace it with a new one. See video. Equally important, when you change the dome, look at the tiny white wax guard at the end of the receiver. If it looks brown, it is time to change We can send you a package of spare earwax guards and new domes. Email or give us a call if you'd like us to send some to you.
Having Fun at Home During Covid-19
While challenges have come about in spending a lot of time inside your home, focusing on fun and enjoyable activities is more important than ever to pass the time and keep our morale high. Here are some ideas from your friends at Sounds Good!:
Remember, we are all in this together and we are all trying to help each other get through this.  You don't want to isolate yourself, so reach out to others. If a hearing loss is a barrier for you, book a time to speak with Sounds Good! about your hearing health, click here or call us at 952-800-4727.
Your Friends at Sounds Good!
Love Your Hearing!